Post by Fabian Angelosanto on Aug 13, 2022 4:54:55 GMT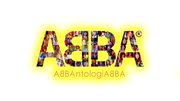 Hi all ABBA friends
My name is Fabian Angelosanto, I greet you all from Chile, I am a graphic and multimedia designer, and YouTube content creator, I have been a fan of ABBA since I was very young, I am already 33 years old, a lifetime in love with ABBA and its music, and this is my audiovisual project called ABBAntologiABBA, I hope that somebody have already been able to watch my videos and enjoy them on Youtube, in this space I will post the videos that I make it, hoping that you will give me your comments, suggestions and possitive criticisms. I do not receive any profit contribution nor do I try to take economic advantage using the work of ABBA. I just do it for fun... My main idea is to create video music clips of the entire discography of the group, taking videos and images of ABBA to create stories, mixing them with differents transitions, effects, colors, icons, shapes and patterns, thus putting together a sensory journey between music and image. If you use YouTube and you have your channel, I ask you to please follow me subscribe and comment to the channel so that I can continue to grow in this platform every day. Also, if you wish, visit my other joint project, the website
www.abbantologiabba.com
🔴ABBAntologiABBA is BACK!🔴
We are back! The most complete collection videography that covers the life and work of the fabulous four of Sweden; ABBA, who revolutionized the world of music since the 70s and who have returned in glory and majesty to music after 40 years of rest! All the songs, videos, concerts, unreleased, covers, rarities, extended, insturmental versions, isolated vocals, individual works and more, from its beginnings to the present day, ABBA Voyage. This page, and its creator, intends to create a tribute to the super group ABBA and its four members, Agnetha Fällskog, Björn Ulvaeus, Benny Andersson and Annifrid Lyngstad. I do not receive any economic contribution or monetary benefit with this audiovisual work protected under the law of fair use permitted by copyright law.
🅰🅱🅱🅰, Thank You For The Music!
www.youtube.com/c/ABBAntologiABBACK
To begin with, I will be posting the videos in reverse chronological order from Voyage back on a journey through time and music, this is my surrender and tribute to this beautiful anthem... Ode To Freedom, Enjoy the ABBA voyage.